Argggggghhhhhhh!!!! Comel!!!! Aku mau Theodore~!!!
Pagi² tadi lepas sarapan, terus aku teringat mama aku ada beli dvd Alvin & the chipmunks. Lama sudah aku mengidam mau tengok cerita nie!
Ceh~ Mengidam kunun ah~
Biasalah, boipren aku ada menyumbangkan suara dia dalam cerita nie.
Hahahaha²
! Perasan lebih ja aku~ huhu!
Theodore = Jesse McCartney = Boipren aku!! Hahaha!
Abaikan ja lah kegilaan yang melanda aku nie. Huhuhu.
Best gila eh cerita nie! Aku betul² nda tahan tengok chipmunks yang comel²! Mau ja aku bawa keluar dari tv. Miahahahahahahaha!
Gila~
Kecomelan~ Mau ja aku cubit² c Theo nie!!!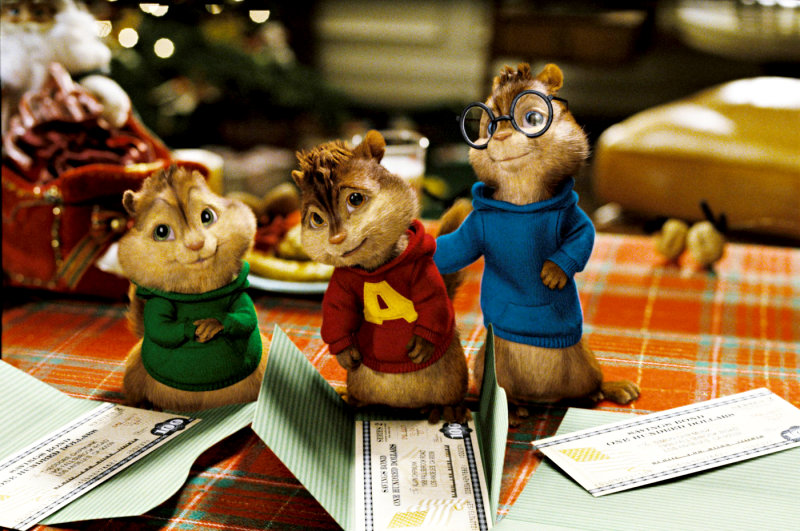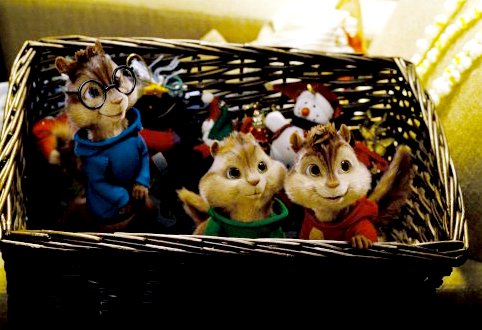 Cerita nie bagus. Mesej kekeluargaan dia memang buat aku hampir² mau nangis.
Hampir² ja. Aku nda nangis pun ok!
Nah, ini sinopsis cerita nie yang aku tapau dari
IMDb
~
In a tree farm, three musically inclined chipmunks, Alvin, Simon and Theodore, find their tree cut down and sent to Los Angeles. Once there, they meet the frustrated songwriter David Seville, and despite a poor house wrecking first impression, they impress him with their singing talent. Seeing the opportunity for success, both human and chipmunks make a pact for them to sing his songs. While that ambition proves a frustrating struggle with the difficult trio, the dream does come true after all. However, that success presents its own trials as their unscrupulous record executive, Ian Hawke, plans to break up this family to exploit the boys. Can Dave and the Chipmunks discover what they really value amid the superficial glamor around them?
"I had a nightmare."
Warghhhhhhhhhhhhh! Comel~!!!!
Cerita
Alvin and the chipmunks 2: The Squeakquel
nanti aku cerita lain kali k! Hohohohoho~